Disclosure: This post contains affiliate links. This is a sponsored post. All opinions are based on my own experience. Please see our full disclosure for more info.
If you're buying or selling a home in the Raleigh-Durham area, it can feel quite overwhelming to choose the right realtor.
It seems that there are tons of realtors out there to pick from, so how do you choose the right realtor?
You're in the right place, friend because I'm going to give you the inside scoop on my favorite realtor, Jenifer Salter.
When looking for a realtor, there are 10 key things you should look for. And coincidently, these are all traits that I loved when working with Jenifer Salter.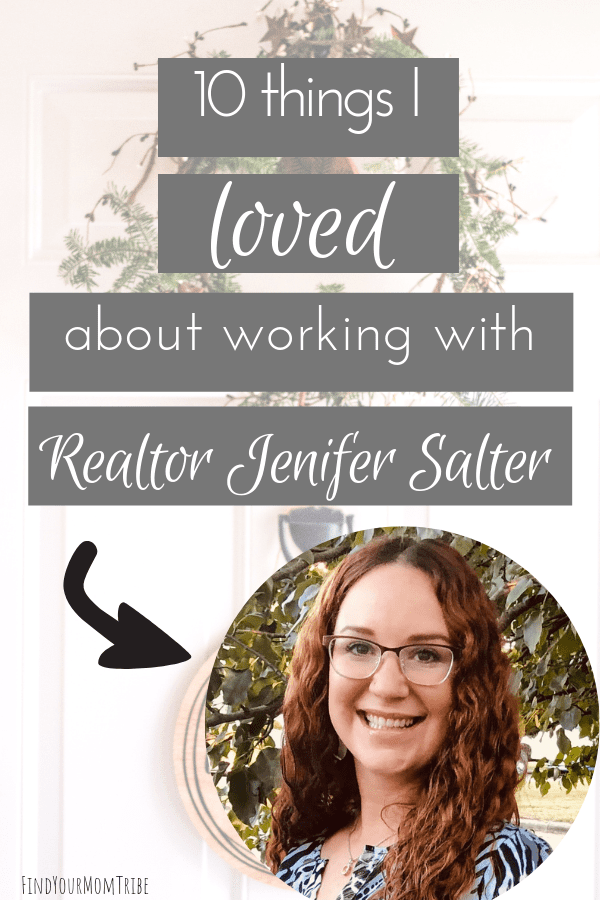 Jenifer Salter Review
1. Knowledgable
Before choosing Jenifer Salter as my realtor, I spoke with others about her. I learned that she's particularly knowledgable, so much so that she mentors other realtors.
Armed with this information, I felt confident that Jenifer would be knowledgable about the ever-changing market conditions. I was not disappointed!
2. Skilled at negotiation
The art of negotiation is a skill that every realtor needs. Jenifer Salter got a great deal for us on our new house. She also negotiated the sale of our current home where both parties were happy.
3. Punctual
If there's one thing I know for sure, it's that Jenifer Salter will always be on time, every time.
4. Good communication
Before starting her career in real estate, Jenifer Salter was a third-grade teacher.
This experience gives her a huge advantage, since she knows how to explain complex things in an easy-to-understand manner.
5. Reliable
Even though we've bought and sold several homes before, there are always questions that come up. Jenifer was always quick to answer emails and texts.
I always felt like she made time for me.
6. Patience
Jenifer Salter has the patience of a saint. I'm not exaggerating. She never once seemed annoyed by my endless questions and indecisiveness.
7. Likability
You're going to be spending a LOT of time with your realtor, so you'd better make sure you actually like them!
Working with Jenifer Salter is like working with a good friend. She's always so positive and encouraging…someone you want to hang out with!
8. Digital marketing savvy
Gone are the days when people search the newspaper classifieds for homes to buy. If you're selling a home, you'll want to choose someone who is well-versed in digital marketing.
Jenifer is phenomenal with Facebook ads, search engine optimization, and making sure that your listing shows up on Zillow, Redfin, and other hot spots.
(In fact, our listing was #1 on Zillow several days in a row!)
9. Integrity
Have you ever met a real estate agent that gave you a feeling in the pit of your stomach like you just couldn't trust them? You absolutely NEED to trust your realtor.
Another thing I love about Jenifer Salter is that she's exceptionally trust-worthy. You can trust that she has your best interests in mind and will hold herself to the highest ethical standards.
10. Ability to close the deal
Jenifer went above and beyond to make sure our house sold in a timely manner. Our house was on the market for about three weeks before it went under contract — that's half the time it usually takes in our neighborhood!
Final thoughts about realtor Jenifer Salter
If you're in the Triangle area (Raleigh-Durham) and are looking for a realtor who will go the extra mile, I definitely recommend Jenifer Salter.
Please be sure to follow her Facebook page, Instagram, and Zillow.
You can also click here to find out what your home is worth!