This post contains affiliate links. Please see our full disclosure for more info.
Do you make a New Year's resolution every year? I do! I think I've been making resolutions ever since I could say the word resolution. Even as a kid I always set big goals for myself.
The challenge with resolutions is, they usually don't stick. When was the last time you made a resolution and actually stuck with it for an entire year? (I don't think I have, but maybe you have some awesome willpower!)
I've talked to many moms, and it seems like we always make the same resolutions year after year.
Here are four common resolutions most moms make, and how to actually keep them this year! (Psst, scroll to the end to read 5 tips for slaying your mom goals!)
1. I'm gonna stop yelling at my kids.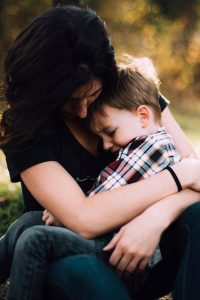 I've spoken with a LOT of moms about the topic of yelling. Almost everyone I've talked to said that they sometimes yell and immediately regret it. They want to stop yelling, but their kids push their buttons and they lose control. If this is you, I want to invite you to my live chat, "Anger Management for Moms". It's happening on Wednesday, Jan. 10 @ 9pm EST inside my Christian Parenting Facebook group called Jesus, Mommy, and Me. I'll be sharing anger management tips and giving out free printable worksheets to help you come up with a plan for nagging less and nurturing more.
 2. I'm going to start exercising.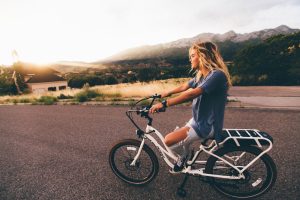 Okay, I'm gonna be honest here. I tried this last year and I really stuck to it for a while! I don't love exercise. So I started thinking of things that I would actually enjoy doing. When I was a kid, I LOVED riding my bike. I did it almost every day. I had a little basket on the handlebars which held my tape deck (excuse me, my age is showing! ha!) and I would blast the music while riding up and down my street. Something about being on a bike was so freeing. So I decided to channel my inner kid and get myself a bike and a tape deck MP3 player. You know what? It was just as much fun as when I was a kid. I actually stuck to this one until the unbearable North Carolina heat came. I plan to resume this year! Anyway, the moral of the story is…if you want to exercise, do something FUN!
3. I'm going to lose weight/eat healthier.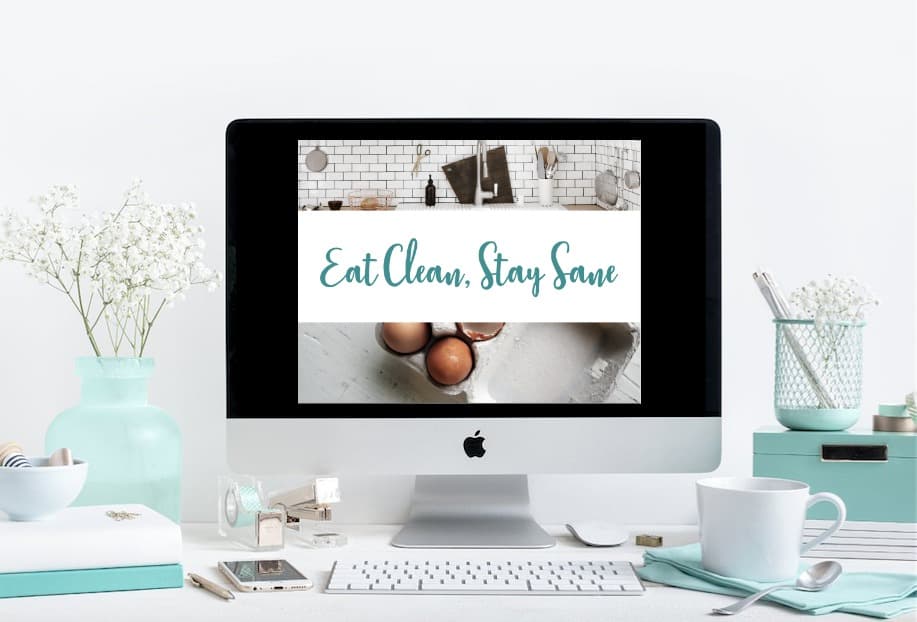 Okay, this is probably the MOST common resolution people make, and also I imagine it's the hardest to keep.
One of the biggest struggles I have is that I am BUSY. I'm working, writing, blogging, homeschooling…my to-do list never ends. It seems like cooking a scratch-made, healthy meal often gets neglected and other things take priority. This is something I want to change this year! And here's how I'm going to do it.
One of my blogging bff's is Sophie from Real Foodie Family, and she has created an a-m-a-z-i-n-g ecourse called "Eat Clean, Stay Sane." I'm gonna let you in on a little secret. I've had a chance to preview her course, and her ideas are brilliant. The best part is, she breaks down her clean eating system into baby steps that anyone can follow at their own pace — with ZERO judgment!
4. I'm gonna get my finances in order this year.

This is a resolution I make every year. In 2017 I purchased the Total Money Makeover by Dave Ramsey, and man! It was a game. changer. This book rocked my world and actually got me EXCITED about finances. My husband and I sat down and came up with a doable plan that would work for our family. If you're thinking about making some changes to your finances, I can't recommend this book enough.
5 Bonus tips for slaying your New Year's Resolutions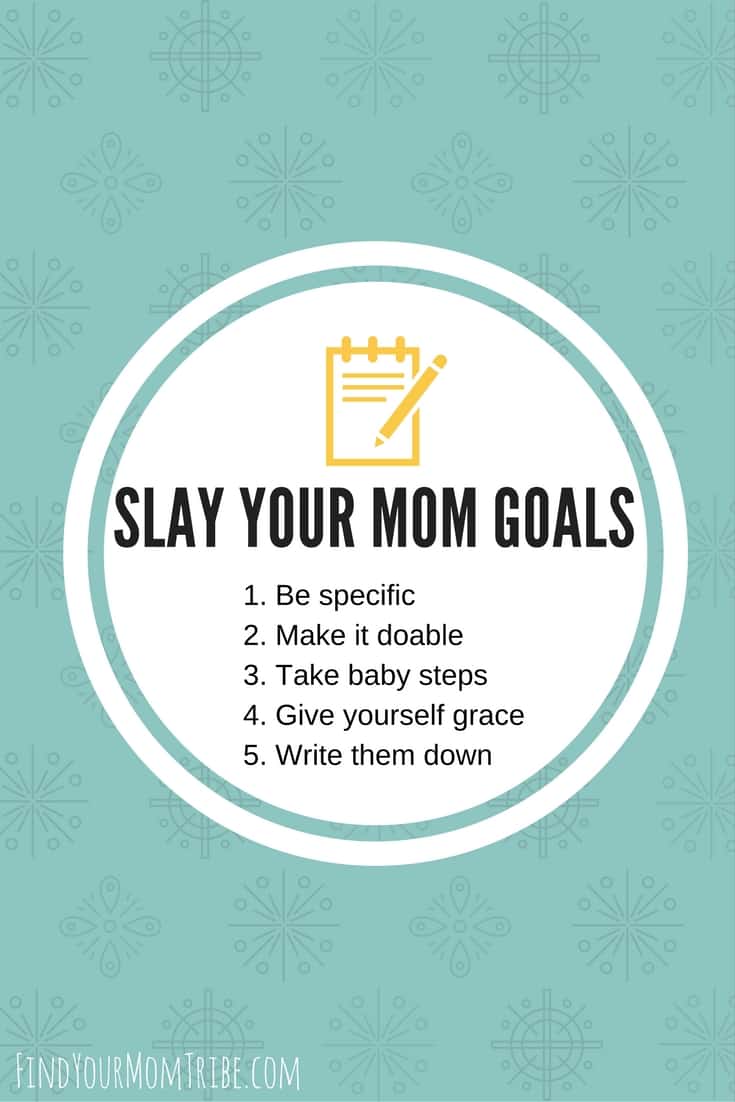 1- When you set a goal, make it specific and measurable.
(Ex: I'm going to exercise for 20 minutes, 3 times a week.)
2- Don't make it all or nothing
(Ex: I'm never ever eating ice cream again for as long as I live!) Not very doable, right?
3- Take baby steps.
(Ex: Instead of saying, "I'm gonna save $10,000 this year," say, "I'm going to save $800 in January.")
4- Give yourself grace.
(If you fall down, don't beat yourself up! Get back up and try again!)
5- Write down your goals and add them to your calendar.
(Whether you use a planner or just an app on your phone, set reminders for yourself and put things on your calendar! You'll be much more likely to do them!)
I want to hear from you! What is your mom goal this year?