This post contains affiliate links. Please see our full disclosure for more information.
Do you worry your kids aren't getting enough fruits, veggies, and healthy fats? I do. This healthy smoothie for kids will help ease your mind!
My youngest is going through a bit of a picky phase right now. But fortunately she LOVES smoothies.
The great thing about smoothies is, you can hide veggies in them and they won't be able to taste or see them. Sneaky? Or smart?
I try to make her one healthy smoothie every day, usually for her afternoon snack.
Simple, real food ingredients
This smoothie calls for frozen organic berries, fresh spinach, full-fat coconut milk, and chia seeds.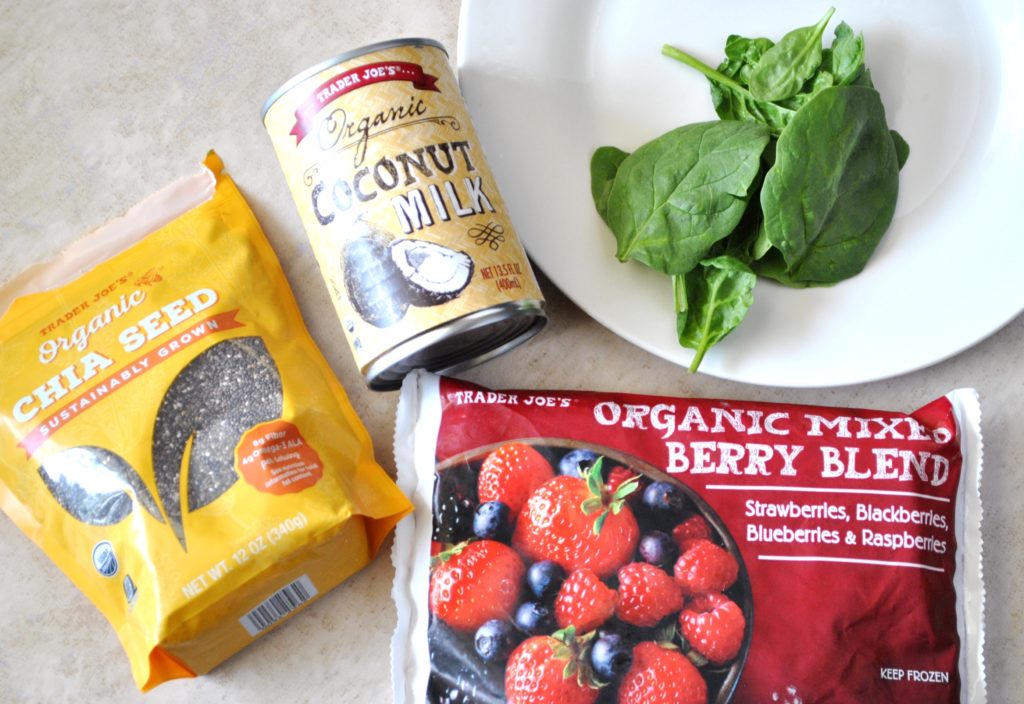 I love using spinach in smoothies because it is packed with vitamins and nutrients. And tasteless!
For the frozen berries, I used a medley of strawberry, blueberry, blackberry, and raspberry I found at Trader Joe's. (Do you love Trader Joe's as much as I do? Seriously, it's my fave. Ever.)
Because of the low sugar content of this recipe, it's not very sweet. It has a little crisp tartness to it. If your kids like their smoothies to taste sweet, feel free to add 1/2 a banana or a natural sweetener.
Personally, I love the tart. I want my daughter to get used to a variety of flavors, so this is perfect for us.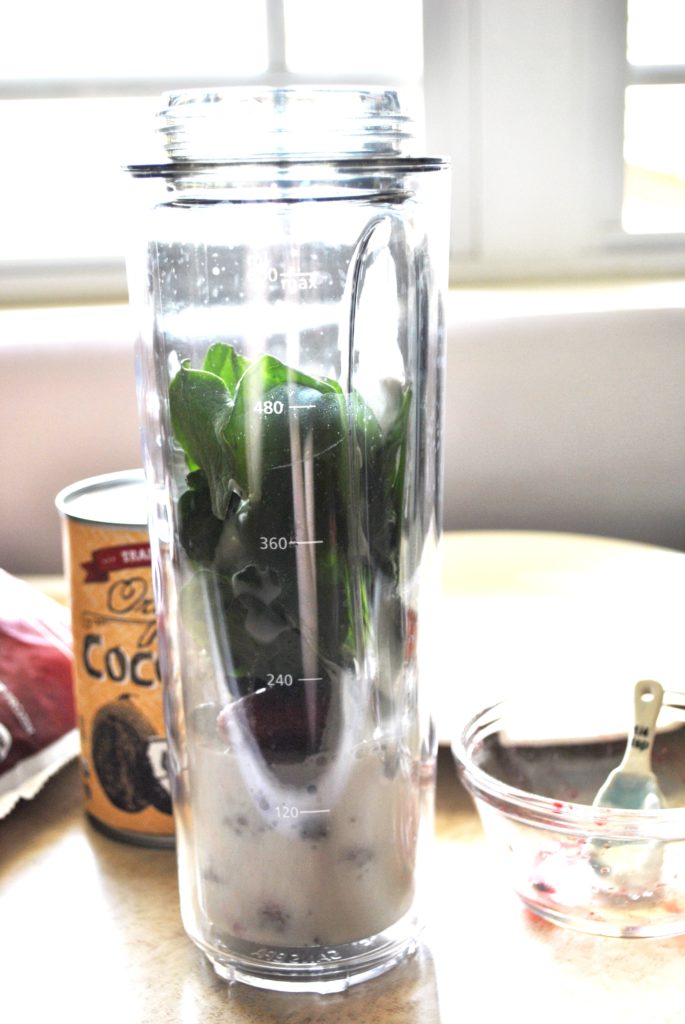 To chia… or not to chia
It's debatable what age to start chia seeds in babies. My youngest is 14 months, so I put very little chia seeds in this recipe. You can omit them if you're not comfortable using them. Or add more if you love them. I like them because they add fiber, healthy fats, protein, iron, potassium, and calcium.
If you add them, it's a good idea to pre-soak the seeds for about 20 minutes (or even overnight) in a little water. This will make them easier for your little one to digest.
Healthy Smoothie for Kids & Toddlers
Yields almost 1 cup of smoothie
Ingredients
1/2 cup frozen berries
1/2 cup fresh spinach
1/8 tsp chia seeds (optional)
1/2 cup of full-fat coconut milk (or more, to make it thinner to desired consistency)
Instructions
1) Add ingredients to blender in this order:
a- frozen berries
b- spinach
c- chia seeds
d- coconut milk (make sure you scrape some of the cream in there. Mmmm.)
2) Blend til smooth.
I use this personal blender. Inexpensive and just the right size for smoothies in small batches.
3) Enjoy!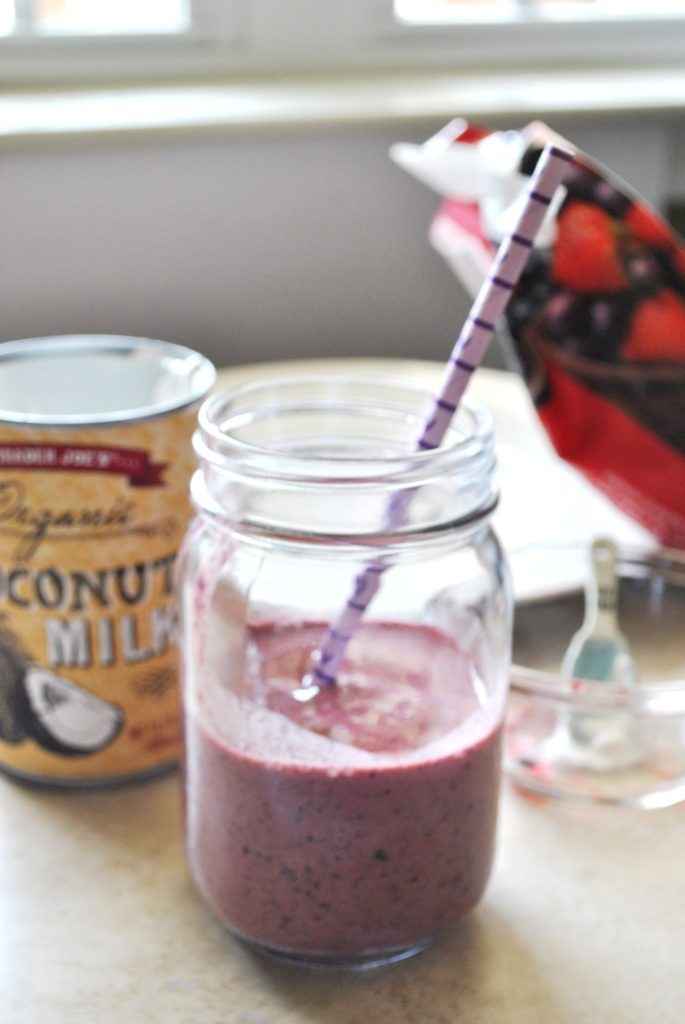 Do you have a favorite smoothie recipe your kids love? I'd love to try it. Post in the comments!