If you have chosen and are fortunate enough to be able to breastfeed, you're giving your baby an optimal start in life. And even if you need to be absent every now and then, you can still provide your baby with breast milk by using breast pumps.
But while it's great when you're still at home on maternity leave, what do you do when you have to leave your safe haven and venture back out into the world? How do you make sure you're still pumping enough milk for your little one while out of the house and on the move? The answer: breast pump bags.
Do You Really Need A Breast Pump Bag?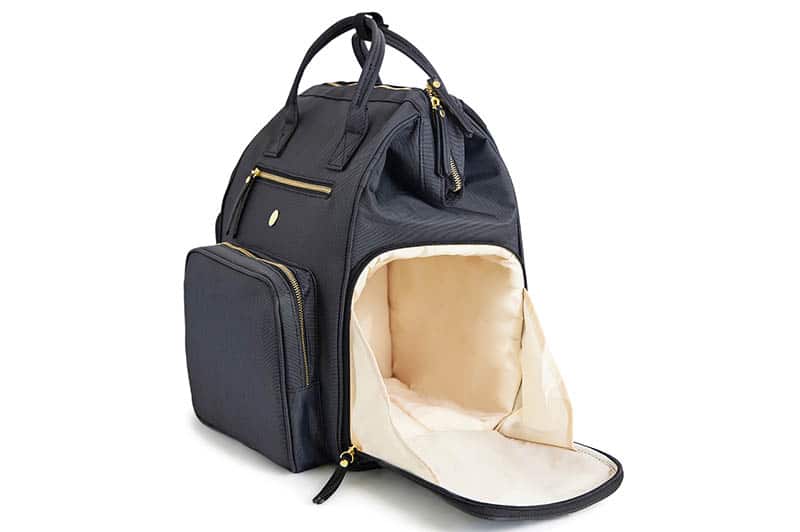 Okay, I can already hear some of you asking, "I already have a diaper bag, so why do I need yet another bag?" followed up by, "Why can't I just store my breast pump gear in the diaper bag?"
Perhaps you're also wondering why you can't just use any ordinary carry bag.
Well, I hear your point. You already have to remember to pack and lug around a lot of baby stuff as a new mom.
The last thing you want is more stuff. Let alone more expenses.
The thing is, a breast pump bag is specially designed for the task.
It has the right compartments for your pump and accessories (clean and used parts), nifty side pockets for personal items, and thermal pockets to keep your expressed milk cold and hygienically protected.
If you wanted to use a standard handbag, tote or diaper bag instead, chances are you'd need to have more than just one.
These bags really are true lifesavers for busy moms (trust me, a simple Amazon review search will prove just how many pumping moms swear by them!)
They're great in that you get to keep your mobility and your freedom, while still making it easy to pump and store breast milk.
Also, these bags often resemble fashion bags, allowing you to conveniently and discreetly carry your gear on the go.
With modern design options like carry bags, totes, or even backpacks, it's much more unnoticeable than lugging around the case that the breast pump came in.
This is a great advantage when you return to work if you don't want everyone to know that you are taking the breast pump along with you every day.
Your co-workers and friends will be none the wiser!
And BONUS: many of these stylish bag options allow you to reuse them as a fashion accessory once you're no longer breastfeeding.
How To Choose The Best Breast Pump Bag For You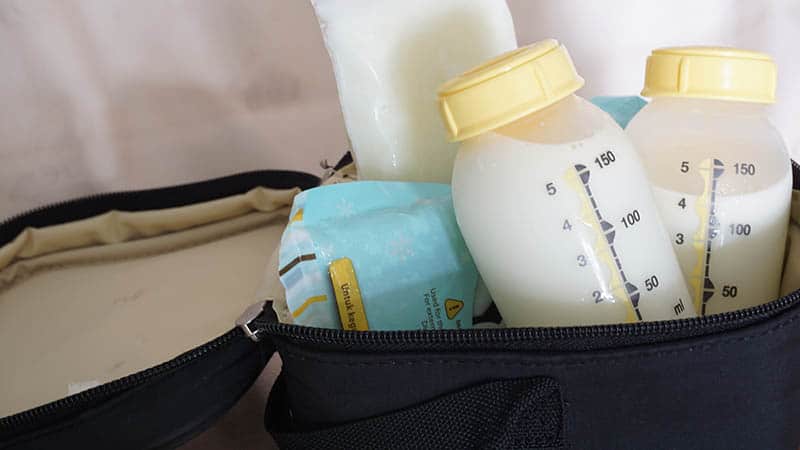 With all the well-known benefits of breast milk, it is natural that you want to have baby on the breast for as long as you possibly can.
But luckily it's not necessary nowadays, thanks to the introduction of breast pumps and nifty breast pump bags to the market.
That means regardless of whether it's time for you to get back to work or even if you just want to enjoy a few hours for yourself without baby, you can be reassured that your little one is not going to miss out on that liquid gold.
Before you go ahead and buy the first bag you see on the shelf, though, you'll want to make sure to get one that will suit you and your individual needs as a breast pumping mom.
After all, they come in all sorts of colors, sizes, and price ranges.
Some cater to your basic needs with no extras, while others are très chic and topped with all the bells and whistles.
You will want to choose a model that is large enough to fit your manual or electric pump (whichever one you have opted to use), several bottles, and any other accessories you may need, such as baby changing pads or wet wipes.
A separate, insulated compartment in the bag for breast milk storage is also a great help, especially if you don't have access to a refrigerator at work or are going out for a prolonged period.
I've gathered all the information you need to find a quality breast pump bag, so if you're a new mom and don't know what to look out for, read on!
Bag Style
The most popular option is the breast pump carry bag or handbag, which usually looks like a normal oversized bag (so there's no need to sacrifice style!)
They tend to have a wide range of compartments for everything you may need and often have optional shoulder straps.
The only thing for which they are not good is a whole day of walking and carrying, as they may begin to feel heavy or bulky after a while.
If you are going to be on the move with your breast milk pump bag, consider one of the backpack models.
They may not be as modern as handbags, but they are very practical and convenient to carry.
Then you have the smaller breast pump tote bag options, which are only large enough for the essentials, your pump, and a few bottles.
They are not extremely practical, but they are ideal for people who don't need to carry much or who want the most compact option possible.
Size
To determine the size of the bag you will need, first consider what you want to carry. Breast pumps can be quite bulky with the pump parts.
Then you have to take into account all the necessary extras, such as bottles and/or storage bags and breast pads.
In addition, there are those nice-to-have items, like snacks and a book, for example. And all the regular things you need, like your wallet and keys.
If you add all this, it is clear that a fairly large pump bag is needed.
Although you can get some more compact options just for basic pumping, most should be large enough to fit all the equipment you will need and more.
Material
Bags like this have to be sturdy and easy to clean, so most are made of strong synthetic materials, such as anti-tear nylon.
Although, you may find some models made of cotton canvas. Whichever material you choose, I recommend that it be waterproof or at least water-resistant so that spills are easy to contain.
It's also important to consider the durability of the bag. Some models have weak seams or poor quality zippers and ultimately do not last long.
Versatility
It may feel like the breastfeeding stage lasts forever, but, in reality, you'll probably only need your breast pump bag for one or two years.
Decent bags also don't come cheap, so you may end up paying a significant amount for little use.
Because of this, I advise that you buy a bag that is versatile, so you can use it in other ways too (for example, as a beach bag, swimming bag, or even for everyday use).
Color
These bags come in a wide range of colors and designs, so you will surely find something that matches your taste.
Black is always a classic option and goes with anything, but if you prefer something more daring, you can find bags in bright colors, nautical stripes, and several other patterns.
Compartments
A breast pump bag with many compartments is practical and convenient.
You will need a large compartment to place the pump itself and compartments for full and empty bottles.
Some models have handy thermally-insulated pockets to help keep milk cold. And get this – you can also even find options with laptop compartments: great news if your breast pump bag is becoming a work bag.
Many pumping mothers also like models with multi-zipper pockets on the outside for easy access to personal items such as your phone and wallet.
Straps
Bags that come with standard handles sometimes feature optional long shoulder straps to carry your bag more easily on one shoulder or across the body.
Some even have a pair of back straps so they can easily convert to a breast pump backpack (a nice variation if you're looking to go hands-free).
Extra Accessories
You will find some breast pump bags that include additional pumping accessories, such as changing pads, wet bags, cooler bags, and bottles.
You may or may not find these accessories helpful, so think about whether you really need them before letting these "upgrades" influence you.
Price
Economic: Basic bags for pumping breast milk averages from around $20 to $45.
In this price range, you're unlikely to find the most durable bags, and they may not have some useful basic features, such as insulated cooler pockets.
But they will do well for occasional use.
Mid-market: Expect to pay $45 to $90 for a mid-range bag, which are generally sturdy and have all the basic features you would like, such as convenient storage and side pockets, and comfortable carrying straps.
However, they may not be exceptionally elegant.
High-end: The best of the best bags are priced around the $90 to €160 mark. These bags combine style and functionality.
They are strong, feature-rich, and look good too.
Pointers From Pumping Moms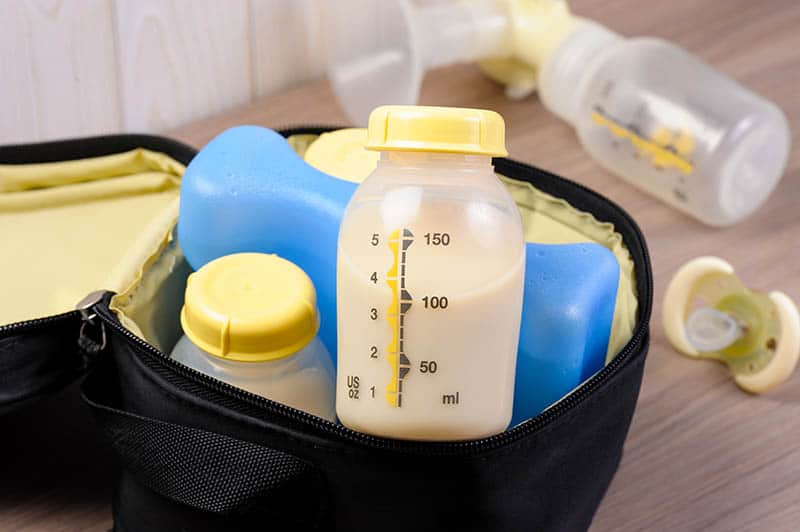 Even if the breast pump bag has a built-in thermal compartment, consider packing a separate compact bag for the breast pump. This way, you can store your pumped milk in a shared compartment without any questions. 🙂 – Grace (Houston, TX)

Pay attention to zipper quality – make sure that they are sturdy and don't catch in any places. The last thing you want is zipper issues and your pumping gear sprawled all over your work's reception floor! – Camila (Monterey, CA)

I recently found out that expressed breast milk is safe at room temperature for up to 6 hours (if it's not exposed to direct sunlight), in the refrigerator for up to 4 days, or in the freezer for up to 12 months. This means that if you're a pumping mom who knows you're not going to ever be out for long periods at a time, but you still want to pump while you're away from your LO, you can save a couple of bucks and skip the additional ice packs. – Melissa (Chicago, IL)

Choose a lightweight bag that's soft and comfy to carry (I'm very happy with my Ameda Elite duffel bag). Pumps can be heavy, not to mention the rest of the equipment that you'll need to carry with you, so a light bag eases the extra weight! If you're just walking from the car to the office and back, it's no biggie. But trust me, I learned the hard way when I decided to spend the day Christmas shopping! – Ruthie (Wheaton, IL)

Before you buy a bag, first check that your breast pump will fit in it. Breast pump bags aren't universal, so they don't necessarily fit your pump, especially if it's large or oddly shaped. – Kaitlyn (Austin, TX)
MY TOP 3 PICKS
Sarah Wells Claire Breast Pump Bag
Designed by a pumping mom, this Sarah Wells bag is easy, efficient, and far from generic.
This innovative tote is made of lightweight yet durable material that makes for super easy cleaning, and sports a whopping 10 organizational pockets.
It fits most portable pumps and its two side pockets are thermally lined.
And the bonus impressive feature? The Sarah Wells Claire tote fits an up-to-15″-screen laptop too!
Bananafish Breast Pump Backpack

As far as backpacks go, it's no wonder this one's made the Amazon's Choice list.
It's ideal for travel and work, and fits most major breast pump and cooler brands and models, including, but not limited to, Spectra, Ameda, Freemie, and Medela breast pumps (for example, Medela Pump In Style, hospital-grade Symphony, and Freestyle).
The whole of the inside is insulated like a cooler and its many pockets comfortably holds your breast pump, extra parts, expressed milk, accessories, wipes, and personal items (and I'll bet probably more!)
If your electric pump is battery powered, you can also comfortably wear this breast pump backpack around the house hands-free while pumping.
The New Yorker Breast Pump Bag by Charlie G
If you're looking for an ultra elegant solution for active mothers, The New Yorker tote by Charlie G offers space for everything you'll ever need as a working mom.
Specially designed for convenience and discreetness – two things that on-the-go moms need! – this breast pump bag takes the hassle out of having to safely store your breast milk while you carry on with your daily activities.
What sets The New Yorker apart is its classy design, which blends perfectly into both corporate and social settings, as well as its high-quality construction (including metal feet to keep the bottom of the bag clean) to be able to withstand every day use.
So there you have it, mama!
I trust this helps and that you're now armed with all the knowledge to make an informed decision on the best bag for you.
Here's to enjoying every moment you get to nurse and provide your baby with that liquid gold of yours!
After all (as you've probably been told a million times before), this precious period together with your little bundle of joy will pass in the blink of an eye!
Like this article? Please share or pin it for later. You can also stay in the loop and follow me on Facebook, Instagram or Pinterest.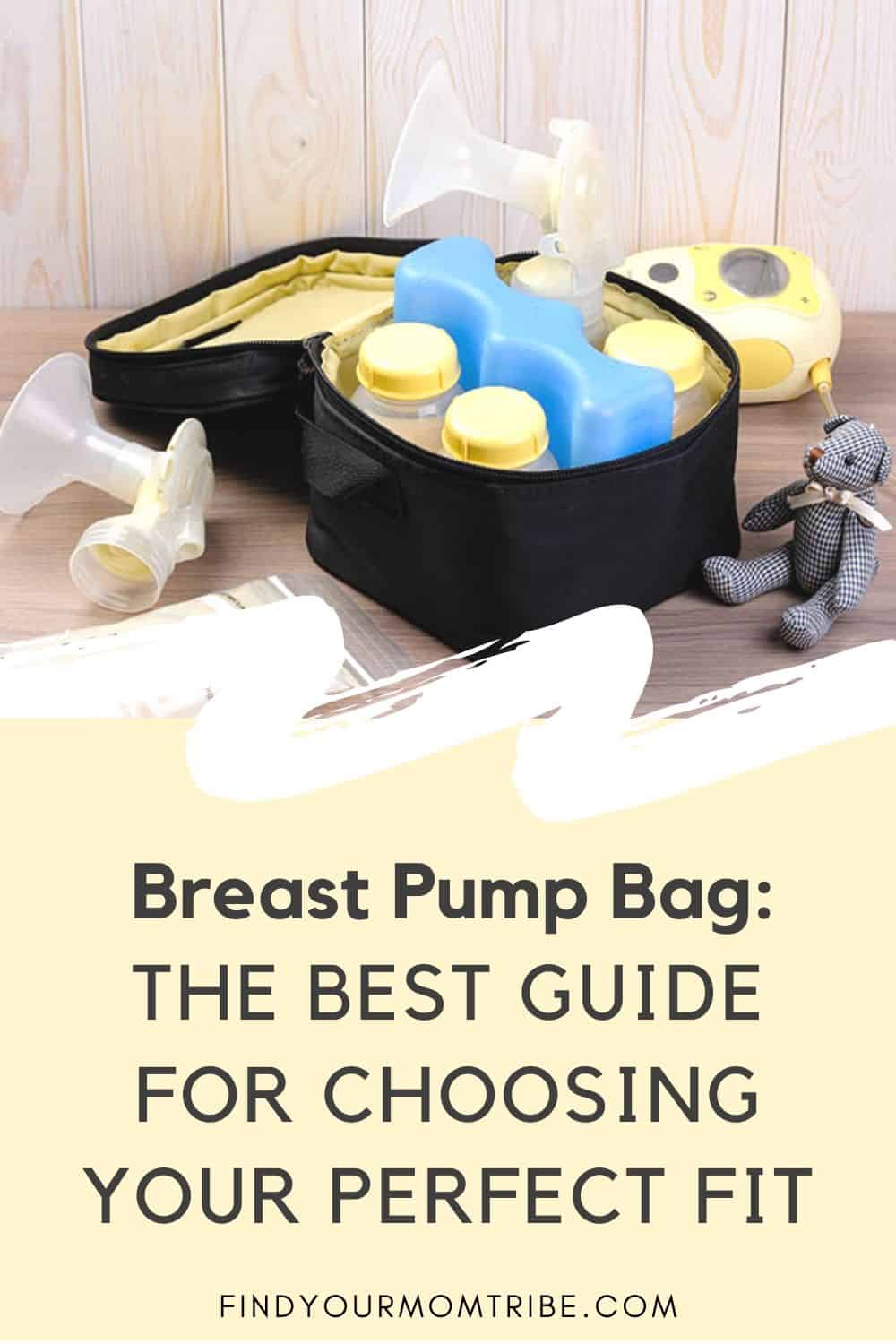 This post contains affiliate links. Please see our full disclosure for more info.