This post has been updated for Christmas 2019!
I love Christmas. SO much. My kids do, too. But it is so easy for them (and me) to get caught up in the lights, decorations, gifts, food, and all the other commercial aspects of Christmas.
This year I'm determined to not lose focus. So I sat down and came up with a list of seven easy things we can do as a family to help us stay focused on Jesus this Christmas. I hope this helps you too! (And be sure to leave me your ideas in the comments!)
7 Easy Ways to Keep Christ in Christmas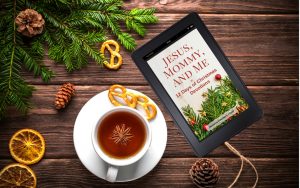 Jesus, Mommy, and Me is a Christmas devotional unlike any other. Not only does this devotional teach the Christmas story, but it also helps you build a closer bond with your child. You'll speak words of affirmation over him, pray with her in a powerful way, and have heart-to-heart discussions. Click here to learn more and snag your copy.
2. Decorate with intention

This year everywhere in our house we are going to have "Jesus" decor. Nativity scenes, artwork, crafts the kids have done, ornaments on the tree…this year, it's all going to point back to Jesus.
3. Have a nativity set the kids can play with

You've seen the "Fisher Price" version, but that nativity scene is for toddlers and not necessarily bigger kids. I love this Playmobil set perfect for ages 4 and up.

This is hands-down my favorite Christmas music to play for my kids. These songs include Jesus-centered carols such as Away in a Manger, Joy to the World, and all the other favorites you know and love.

This year I'm so excited to be participating in the Random Acts of Christmas Kindness challenge. It's just 7 days of easy kindness ideas that are actually doable and FUN! (I'd love to have you join us! Click here to download your free printables and get started!)
6. Watch a Christian movie

The Nativity Story is my favorite Christmas movie ever. I love how realistic it is. For little kids, though, you'll want to pre-screen. There are a few intense scenes that I fast-forward through for my kids.
7. Visit a live nativity or a local Christmas play
When I was a kid, I loved our church's annual Christmas play. I looked forward to it all year long. Once my parents took me to a live nativity with real camels, donkeys, and other animals. It really made a profound impact on me.
So that's my 7 ideas for keeping Christ in Christmas! What would you add to this list?
Like this article? Please pin it to share with others!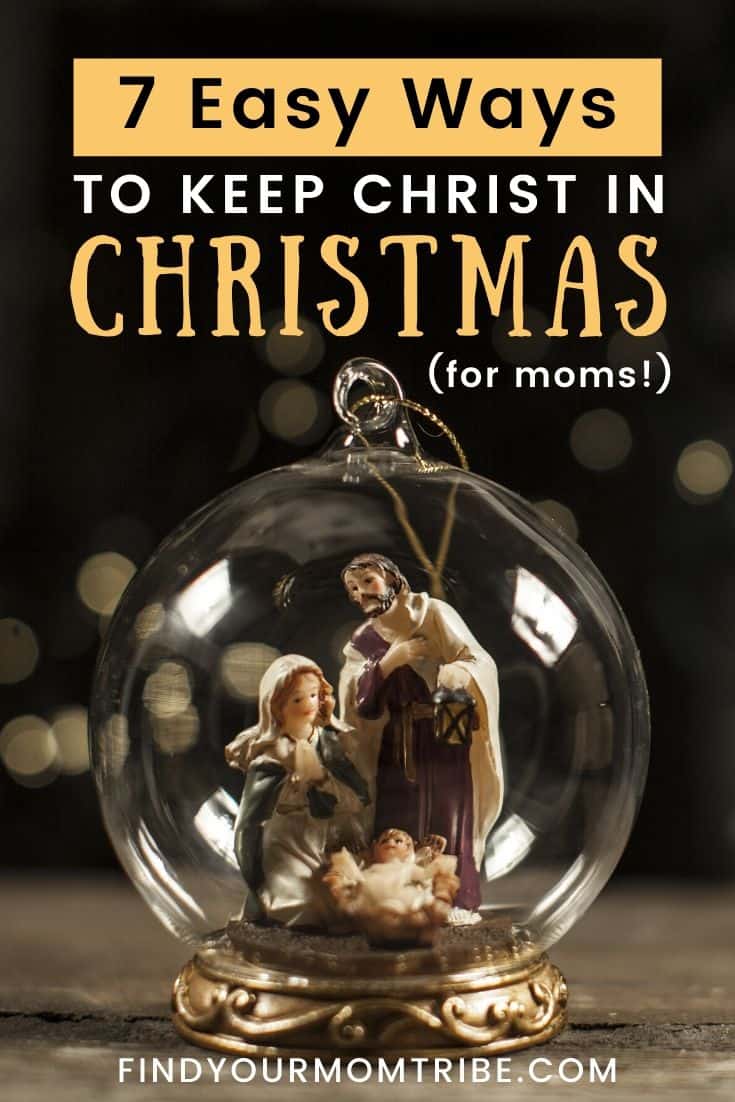 This post contains affiliate links. Please see our full disclosure for more info.