Recently I was chatting with my 9-year-old daughter, Sofie. I don't remember what the topic of conversation was, but she asked me if we could do something fun.
"Sure! You know what they say…I am 'the fun mom!'" I replied.
My daughter's answer surprised me. "Um, I don't think anyone has ever said that about you."
Ouch!
I laughed out loud, but I'll admit, that stung a little.
And she's absolutely right. Me? A fun mom?
I'm the "get that out of your mouth" mom.
I'm the "don't touch that, you don't know where it's been" mom.
But fun? Meh. Probably not.
The realization made me re-evaluate some things. I don't want to be known as the "un-fun mom." Or the "party pooper mom." I want to be fun!
But I needed some ideas.
So, I asked my readers to help me out.
I asked them if they'd ask their kids, "What can I do to be a more fun mom?" and post their kids' answers on Facebook.
I've compiled a list and broken it down by age to help us not-so-fun moms get some inspiration and a little motivation to help us learn how to be a fun mom.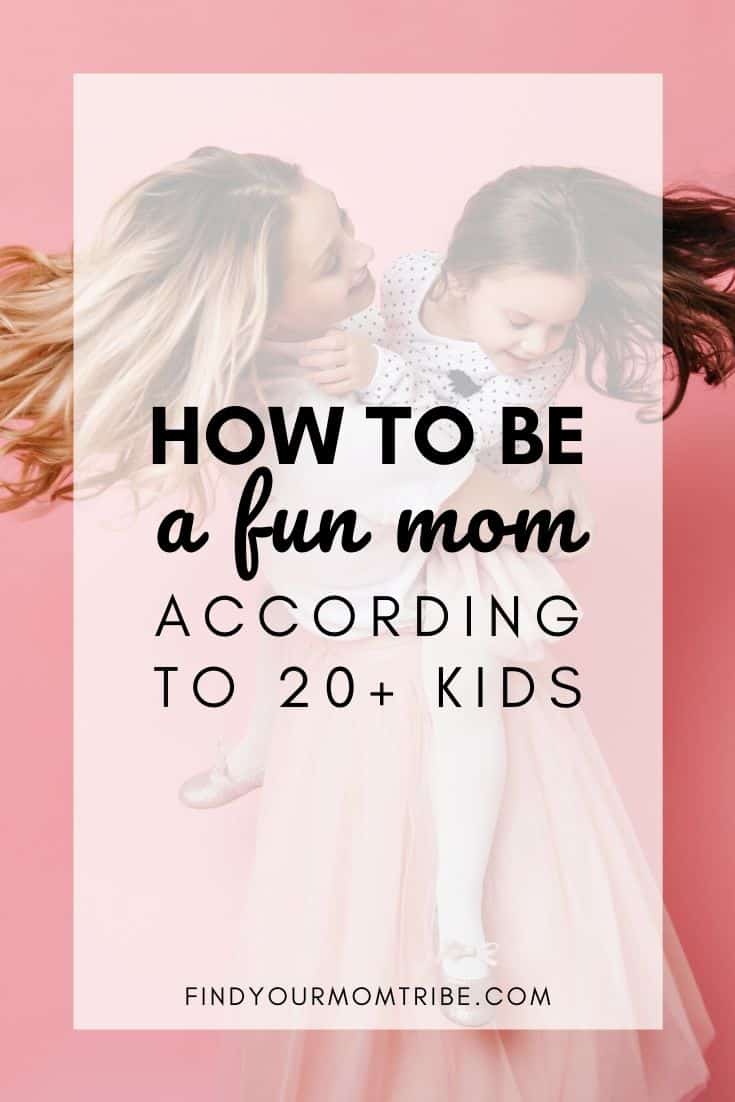 How to be a fun mom (according to kids ages 1-5)
"Take me to the pool every day." – Kendrick, age 5
"[Wear] bracelets." – Maverick, age 2
"Make slime with me." – Paisley, age 4
"Being in a battle tank." – Atticus, age 5
"Let me mow the lawn." – Isaac, age 5
"Go to a party." – Sidney, age 4
"Maybe she just should get a box and put prizes in it! Like a treasure chest. Maybe the kids can get treasure from doing important things like cleaning up and helping make beds." – Henry, age 5
"Let me drive the car." – Bentley, age 4
"Daddy!" – Kenzie, age 1.5
"You'd be a more fun mom if you read me 200 books a day." – Emery, age 4
"Mommy drive a tractor fun!" – Bowen, age 2
How to be a fun mom (according to kids ages 6 & up)


"Take a walk up a mountain." – Chase, age 7
"Be a billionaire and take us to Disney World." – Alyssa, age 10
"You'd be a more fun mom if you made up fun games." – Asher, age 7
"Play with us for 50 hours a day." – Avery, age 6
"Charge my cell in my room at night." – Dani, age 13
"Come outside and play with me." – Samuel, age 9
"Go out to eat more." – Bella, age 8
"You're already a fun mom, so it's hard." – Jaden, age 10
"Take us out more and play games with us outside." – Anonymous, age 13
"I think you're doing pretty well right now." – Jake, age 13
What will you do to be a fun mom?
I love the list so much! Did you notice anything these kids' responses? Time! The vast majority of the responses from these include spending more TIME with them.
That's my biggest takeaway here. Want to be a fun mom? Invest in quality time with your kiddos.
What do you think? What would your kids say if you asked them how you could be a more fun mom? Let me know!
Read next: From Angry Mom to Calm Mom (In 0.5 seconds!)
Most popular: Self-Control for Moms: 8 Ways to Stay Calm (Instead of Losing Your Cool)
Enjoy this post? Please save it on Pinterest for later! (I plan to update this with new kid quotes!)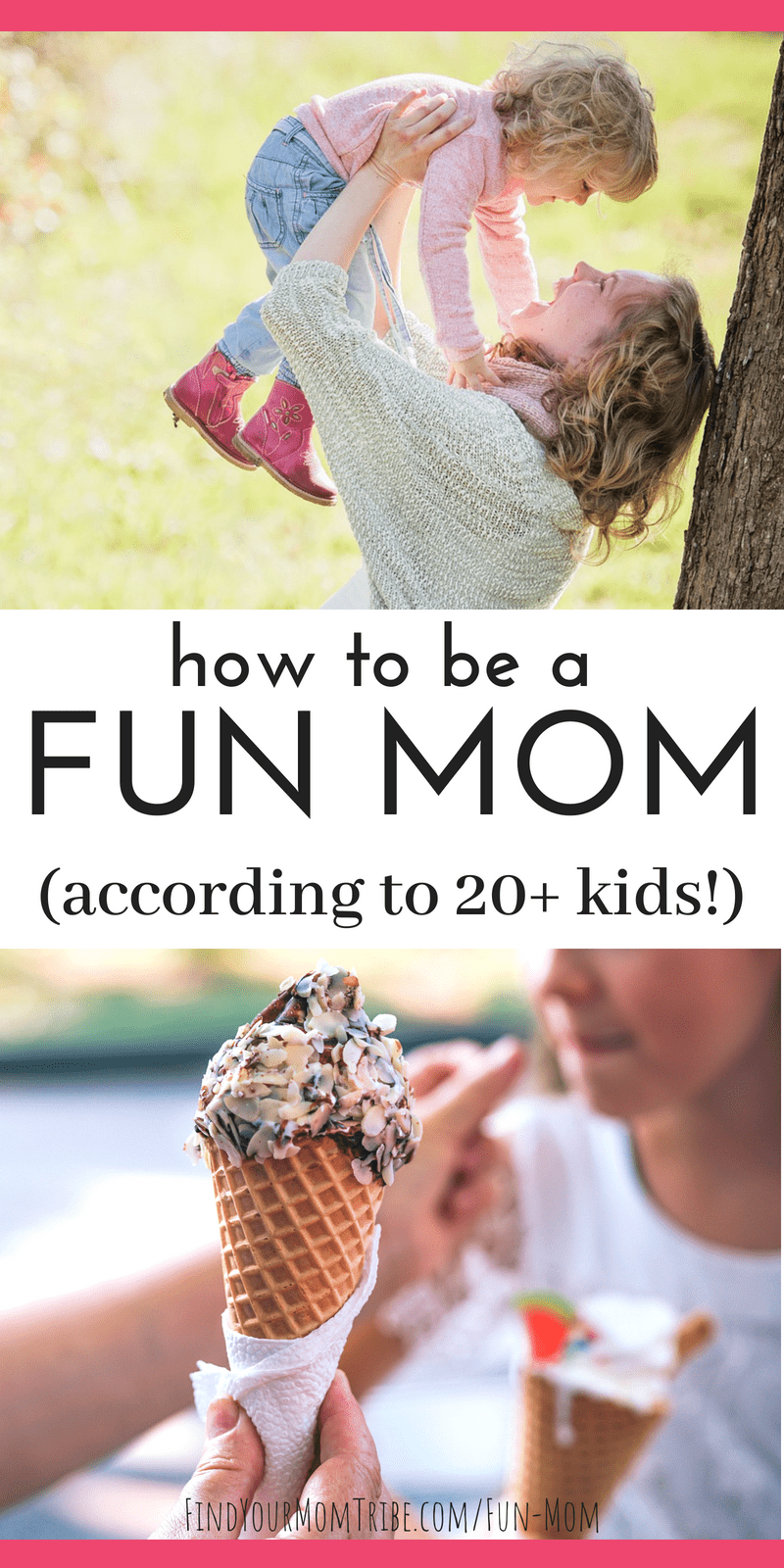 (You can also follow me on Pinterest and Facebook.)
Disclosure: This post contains affiliate links. Please see our full disclosure for more info.