This post contains affiliate links. Please see our full disclosure for more info.
Welcome to day 1 of our Random Acts of Christmas Kindness Challenge!
Today's challenge is super-fun: taping quarters to a gumball machine. My kids were really excited about this one! How fun would it be for a kid to spy some quarters for a free grocery-store treat? I bet it would make their day!
Supplies needed for today's Random Act of Christmas Kindness
Printer (Ideally print the cards in color if you can.)

At least 4-8 quarters (or more if you can afford it)
A behind-the-scenes look at our day
First, the kids colored their kindness cards.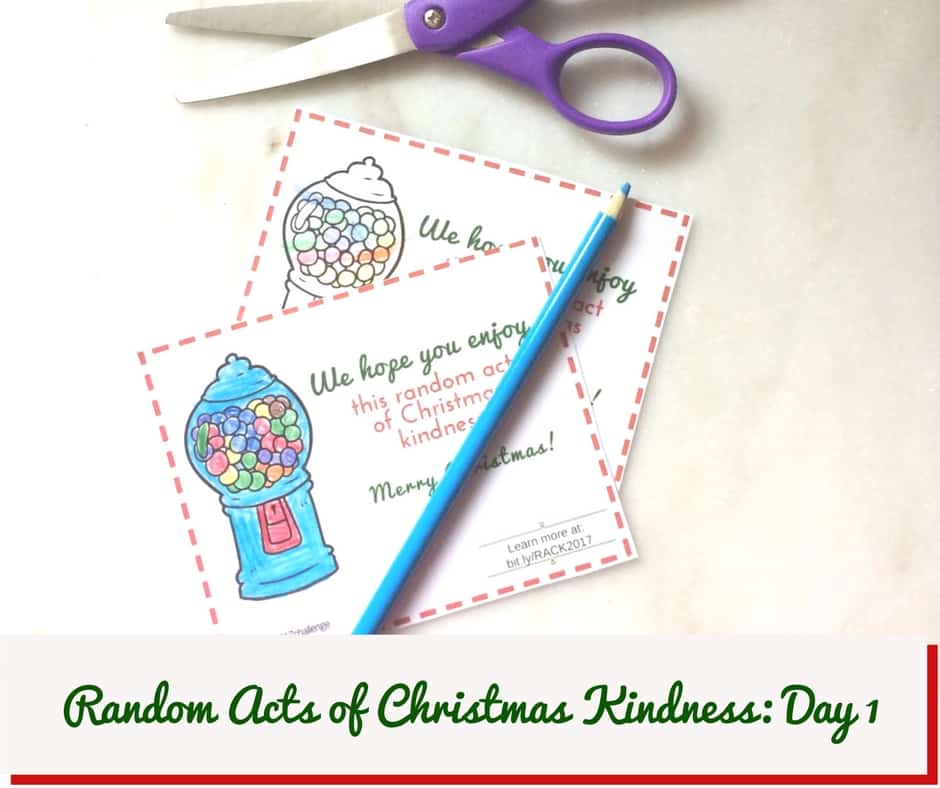 Next, we gathered our cards, quarters, and painter's tape and headed out in search of a grocery store that had gumball machines.
Confession: We went to THREE grocery stores before we found one with gumball machines!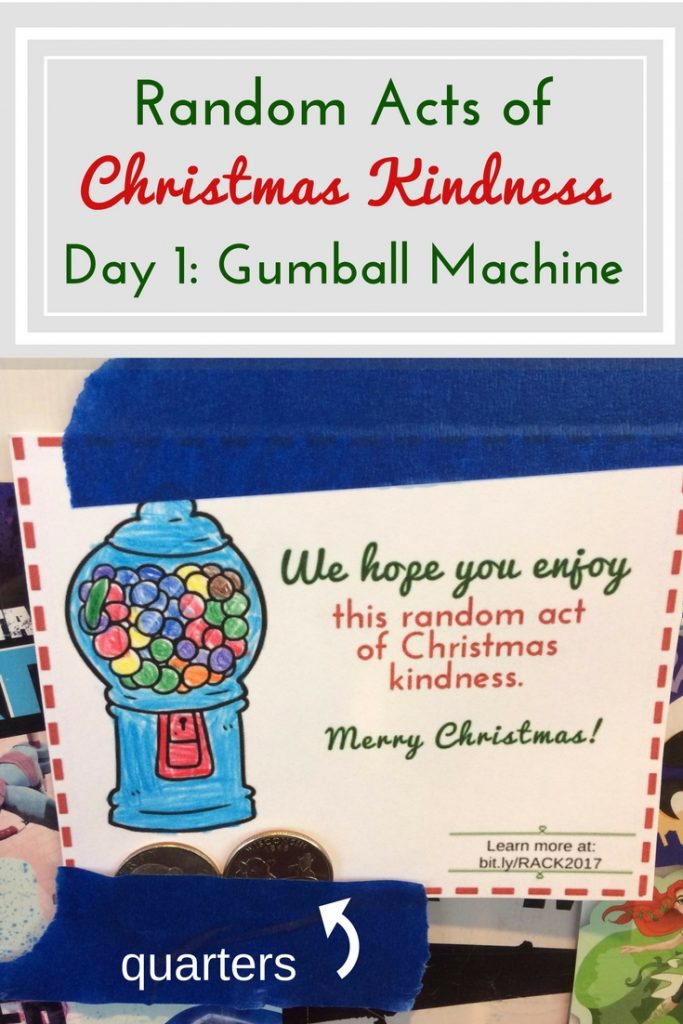 Once we got there, the kids taped their cards to the machine and I helped add the quarters. Easy peasy!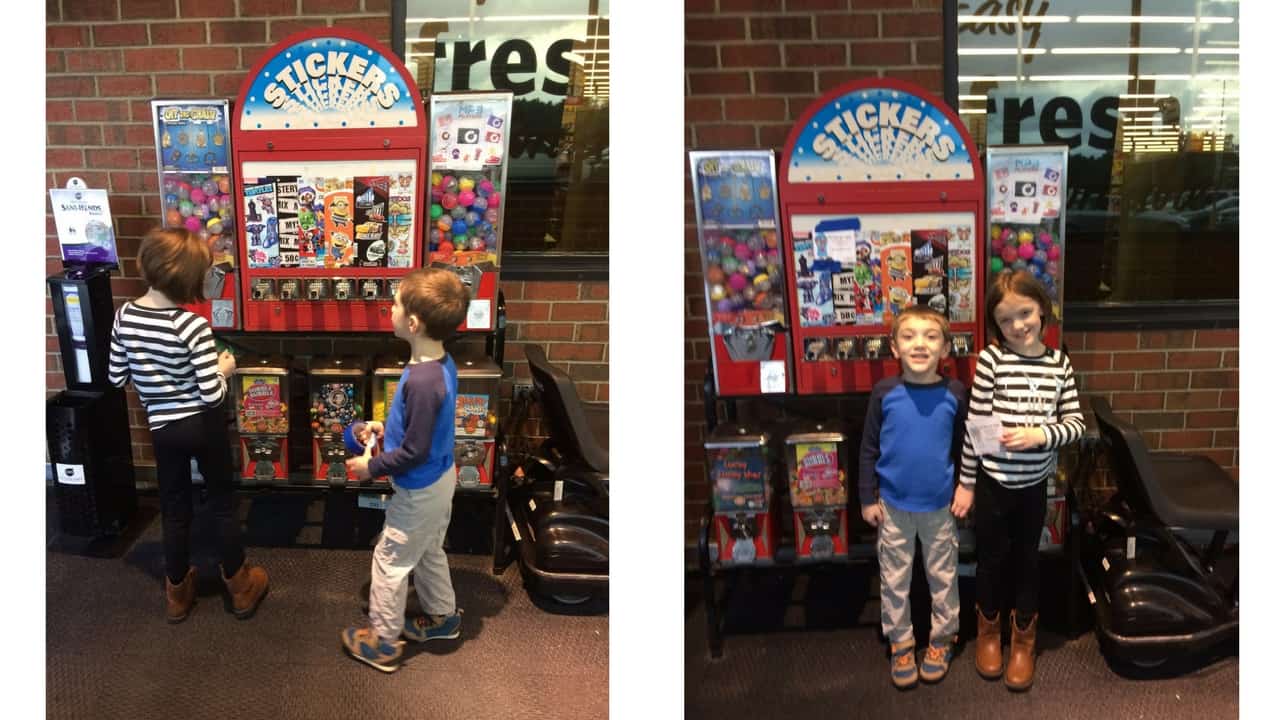 Pro tips to make today's challenge go smoothly
Gather all your supplies ahead of time. (We lost the painter's tape!)

Scope out your location beforehand. If you're not sure that your local grocery store has gumball machines, give them a call and ask. (Did I mention we went to 3 stores before we found gumball machines? Haha!)

Before you head out, place all your supplies in a reusable bag. (We left the cards in the car and had to make another trip from the store to the parking lot! #momfail!)
Are you participating in the Random Acts of Christmas Kindness Challenge? How's it going?
PS- If you want to participate, sign up here and get your free printable kindness packet!