This post contains affiliate links. Please see our full disclosure for more info.
Do you struggle to incorporate God into daily life with your toddler?
When my oldest was born, I knew I wanted to raise her in a godly home. I wanted to teach her everything she'd need to know about our faith.
But where should I start? I felt so overwhelmed! I mean, there's a LOT to learn! And how much does a toddler understand, anyway?
If you don't know where to start, just start somewhere.
Even if you don't think your child will understand, just start. Even if you're afraid you won't know the answer to all her questions, just start.
Don't worry if your child isn't interested at first. Be consistent and the interest will come.
4 simple things to teach your toddler about God:
1. God made me.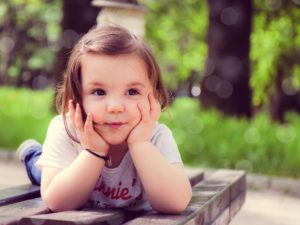 This one is pretty easy. Remind your child that God made him. Here's how.
When looking at photos of your child, say, "There's (child's name)! God made you!"
When bathing your child, say, "Who made those feet and toes? God did!"
Have your child look in a mirror and repeat after you, "God. Made. Me!" (It's okay if your child isn't talking yet. Approximations will work fine!)
2. God gives us food to eat.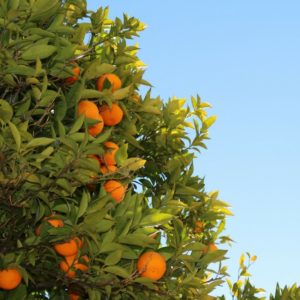 Remember to pray before each meal and thank God for the food you are about to eat.
When at the grocery store, ask your toddler to label the foods she recognizes. ("Yes, that's an apple! God made apples.")
Go strawberry picking in the spring so your toddler can see how food is grown.
3. God loves me.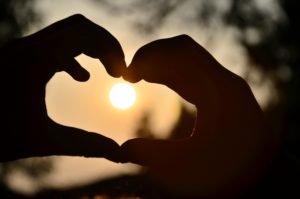 When you tuck your child in at night and say, "I love you," add, "and God loves you, too."
Sing songs such as "Jesus Loves Me". (This is our favorite Kids Praise CD.)
Remind your child, "God loves you just the way you are!"
4. God made the whole world.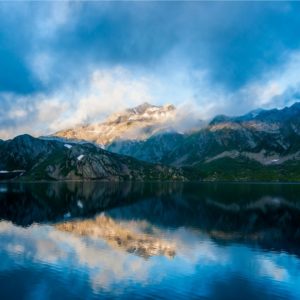 Read the creation story to your child. (This is our favorite toddler Bible.)
Take your toddler outside at night and point out the beautiful stars and moon that God made.
Go for a scavenger hunt and see how many things you can find that God made. ("Do you see that beautiful flower? God made the flowers!)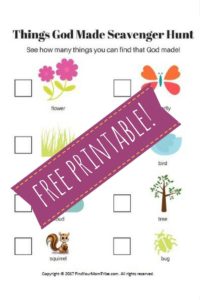 BONUS! I have created this awesome free printable just for my email subscribers! This printable scavenger hunt is perfect for toddlers (and older kids, too!)
Sign up now to get yours delivered right to your inbox!

What do you teach your toddler about God? (Don't forget to sign up for your free printable!)
By the way, if you're a Christian mom who desires a deeper bond with your child, I want to introduce you to the e-book Jesus, Mommy, and Me: A 30-Day Devotional for Moms and Kids.
Jesus, Mommy, and Me is a devotional unlike any other; it helps you to spend time nurturing your child's spiritual AND emotional health.
Each day you'll speak affirmations to your kids, just like the ones above. This will foster a deeper sense of connection and help grow your child's self-esteem.
Click here to learn more!